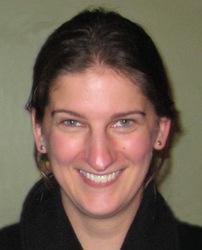 Associate Professor
Senior Investigator
UC Davis
Specialization
:
Inorganic Chemistry
Electro-Catalysis
Bio
:
The Berben group is investigating the behavior of low-valent metal-metal bonded copper clusters as soluble models for the reduction of CO2 by heterogeneous Cu-containing catalysts. To achieve this goal we are using electrochemical techniques including cyclic voltammetry to interrogate both solution dissolved species and single-site Cu and Cu-Cu bonded molecular species as supported molecular catalysts. The insights we gain by studying reaction intermediates and products are guiding future model design and future catalyst development for CO2 reduction.
Publications
:
Berben, L. A. "Catalysis by Aluminum(III) Complexes of Non-Innocent Ligands" Chem. Eur. J. 2015, 21, 2734-2742.
 
Thompson, E.J.; Myers, T.W.; Berben, L.A. "Synthesis of Square Planar Al(III) Complexes" Angew. Chem. 2014, 53, 14132-14134.